Frequently Asked Questions
The new year of 2015 turned into real magic for Rebekah, one of Taylor's fans. Not only did the singer send her a letter of wishes, but she also sent her a check for nearly $2,000 to pay her tuition. Why was Rebekah chosen? Because of the devotion and support she gave to her idol. On the topic of "what would you have been if not for music," Taylor Swift legs replies that she would have tied her life to advertising or writing novels.
Can you sell our home and personal property?
Absolutely!   That's  our specialty!    Dawn is a licensees realtor with Keller Williams Realty.  We coordinate the entire process and determine a timeline based on your needs.   We coordinate all aspects of preparing the home for market.  We have trusted specialists for all necessary tasks. 
How long will it take?
This varies depending on the quantity of items and the condition of your property.   We can give you a precise timeline during our free consultation. We can often complete the process in 10 days.  We will do everything possible to meet your timeline.
What is your commission structure?
Our standard commission rate is 35%. There are no additional fees for advertising, credit card fees or set up labor.  No up-front cost!
Are you insured?
Absolutely Yes!   Many of our local competitors are not insured and are not trained on industry safety standards. This creates a  significant  liability risk should something un-foreseen occur. 
Do you accept credit cards at your sale?
Yes!  We have found our customers will spend more when they can use a credit card.  Although credit card fees are expensive, we do not charge our customers more, nor to be charge you additional fees.  Our goal is to maximize sale volume.
Do you subcontract your sales?
Absolutely not.  Dawn possess a "hands on" approach which assures customer satisfaction and outstanding sale results. 
What happens to the items that may not sell?
We can auction unsold items providing you with additional revenue or we can arrange for items to be donated or disposed of.   We coordinate this portion using our select vendors.  We don't just walk away leaving you with the task of cleaning out the property.  With other estate sale companies, clients are often faced with paying more to dispose of the unsold items than the actual proceeds of their estate sale.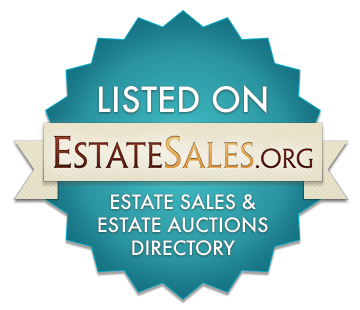 We are pleased to provide a complimentary evaluation of your home.  We have years of industry experience and are qualified to answer any and all your questions and concerns.  We understand that this is a difficult time and the decision to liquidate an estate can be complicated and overwhelming.  Our staff will do whatever it takes to make the estate sale process easier for you and your loved ones.  Our goal is to manage your estate sale in a professional and companionate manner while using our proven system to maximize your profit.